Youtube watch link of the video
Youtube watch link of the video
LED dance floor video
Product introduction:
Projection device suspended from the top is used to project the image effect to the ground. When the visitor walks to the projection area, through the recognition system, the visitor can directly use his feet or actions to interact with the virtual scene on the projection screen. The interactive effect will change accordingly with your steps.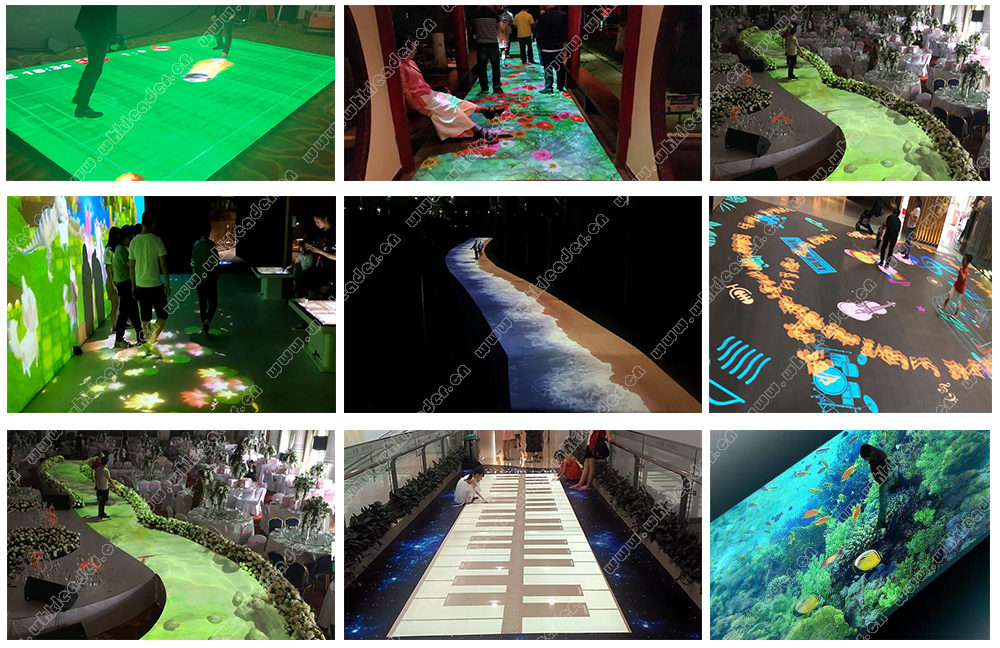 give 28 3D games and 200 regular Flash games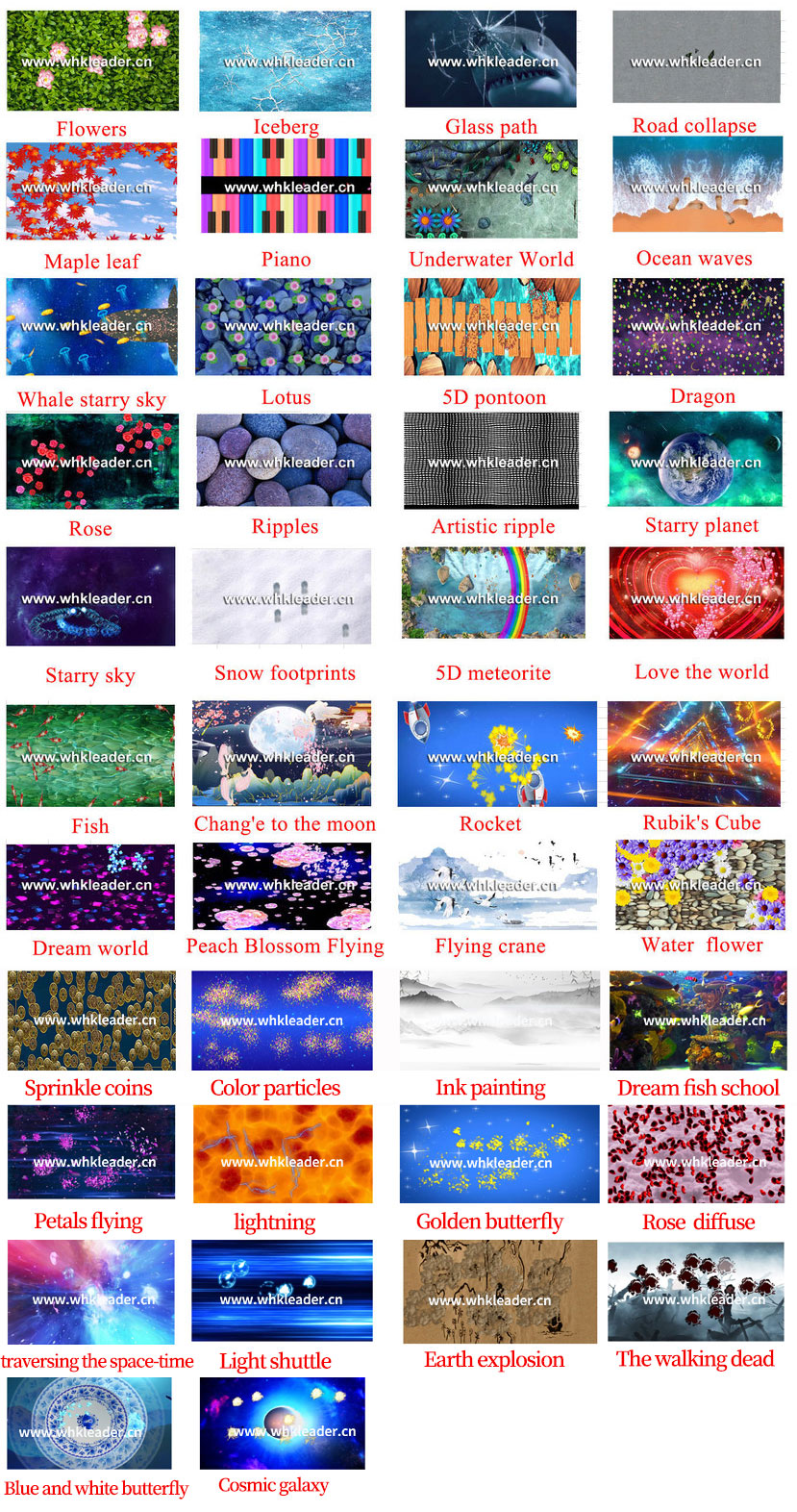 System structure: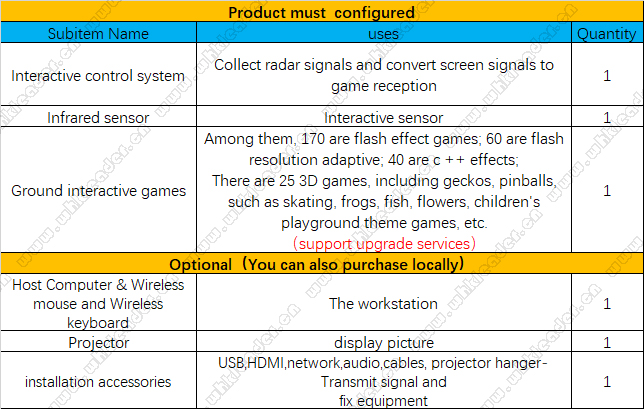 Advantage:
1.You can add your logo as an advertising element in some games
3. Some interactive special effects can change the background image, which can attract more people to your ads.
4.Support Remotely management
5.Customized development service
1.For single projection, we provide an all in one model-Plug & play

2.LED screen ground dance floor interaction
LED floor tile screen can use interactive radar sensing equipment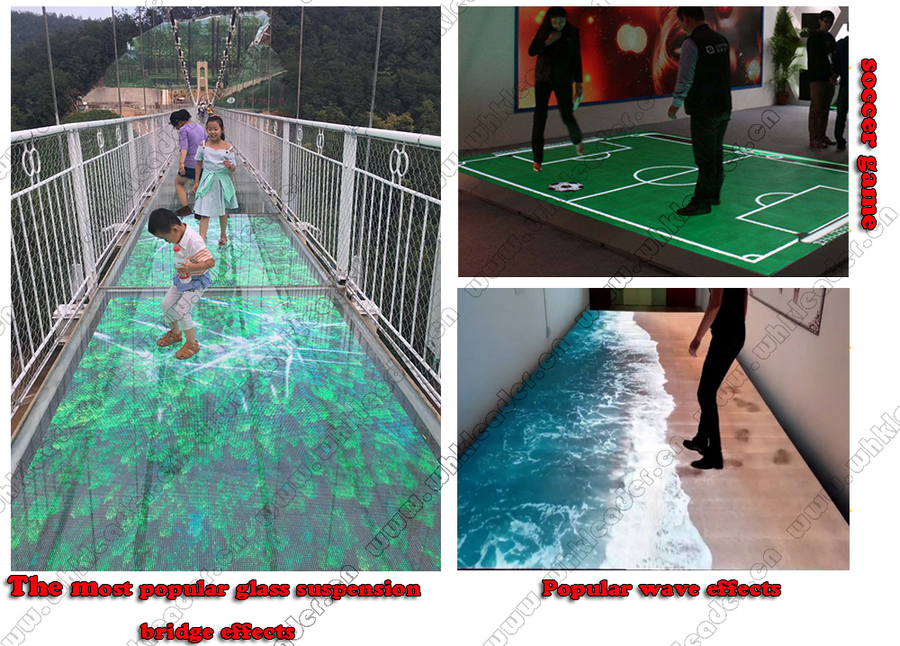 3.Interactive floor for outdoor
Can also be used outdoors, we provide moisture-proof constant temperature equipment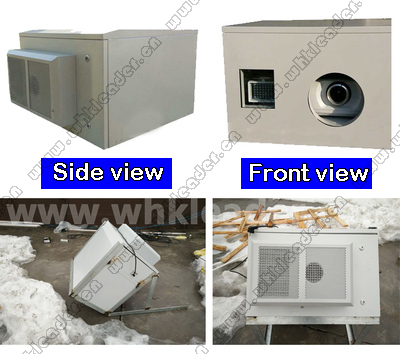 3.large-sized interactive projection
If you need longer projector screen,need use multiple projectors to merge into a large screen.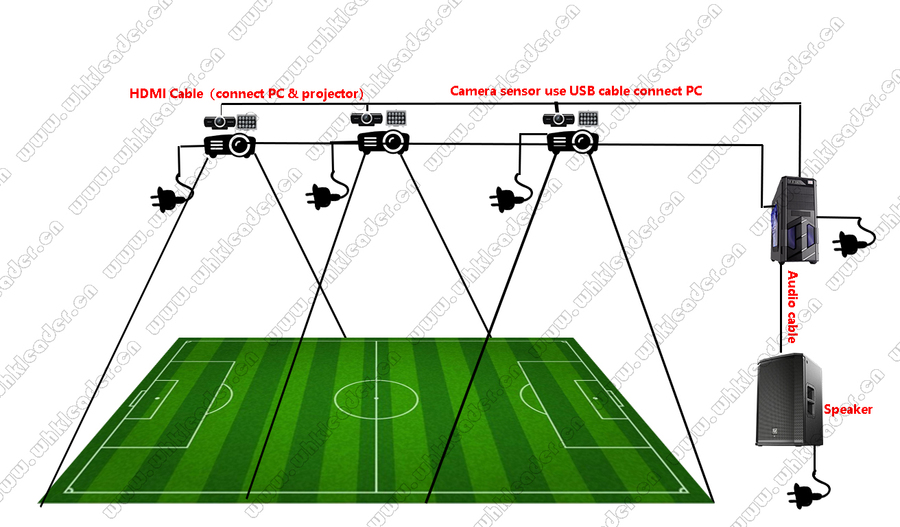 Installation & after-sales service
1.1 year warranty for hardware&components
2.Provide the specification of machine, to teach customer how to operate the machine;
Send photos and video to customers for reference;
3.Door-to-door service need extra charge!
How does it work?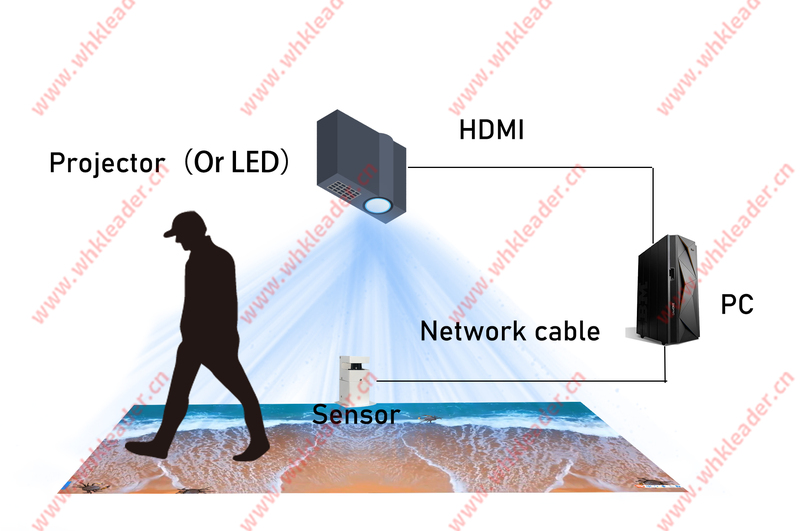 Product attribute

keywords:3D/5D interactive outdoor floor projection games interaction infrared/radar sensory ground LED dance floor hologram art installation for wedding,3d holographic interactive floor mapping projector all in one design installation lighting led dynamic interactive Virtual ground children's games,interactive led floor, interactive floor, floor projection game, floor interactive projector, interactive 3d floor, magical 3d floor, 3d floor interactive, 3d hologram interactive floor projection, 3d holographic interactive floor projection, 3d holographic projection floor, all in one interactive floor game, defi magic interactive floor project system light, floor game interactive projector, floor indoor gameindoor 3d floor game