Product introduction:
Immersive roaming

Youtube watch link of the video
Point-to-point immersive viewing angle roaming, the wall and the ground form a whole, and the naked eye 3D visual impact is stronger, and the real perspective is restored. Kleader has launched 5 kinds of roaming materials of common themes, and you can choose 3 types to customize the size and resolution of your venue. After customization, point-to-point pixels are restored, and there is no deformation within 8K.The roller coaster supports up to 8K, larger resolutions will zoom, other sources support 8K
Supports three walls and one ground cave point-to-point, L-shaped, does not support four walls and one ground.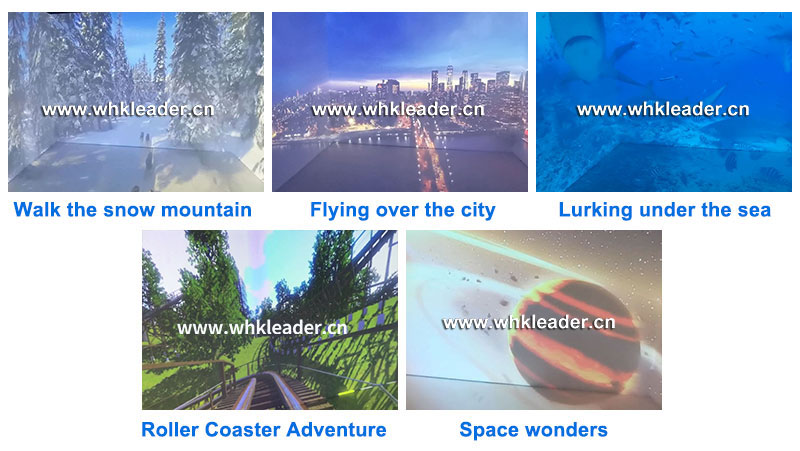 5D immersive interactive projection

Youtube watch link of the video
Each pixel of the wall and the ground is seamlessly connected to form a 3D effect. Each wall and the ground can be touched, and in specific scenarios, lighting, vibration and other sensory effects will be added to form a true 5D holographic projection.

Virtual roaming customization effect
Youtube watch link of the video

System structure: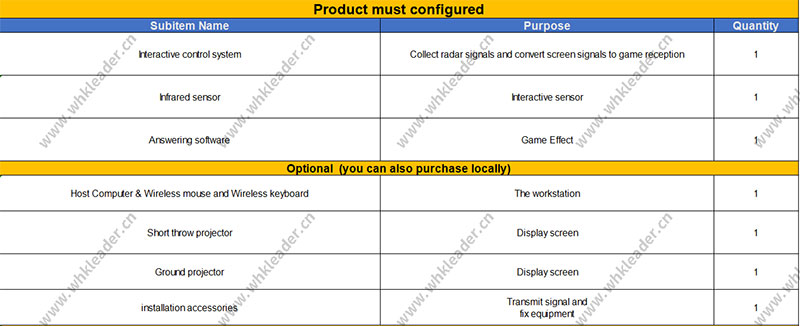 How does it work?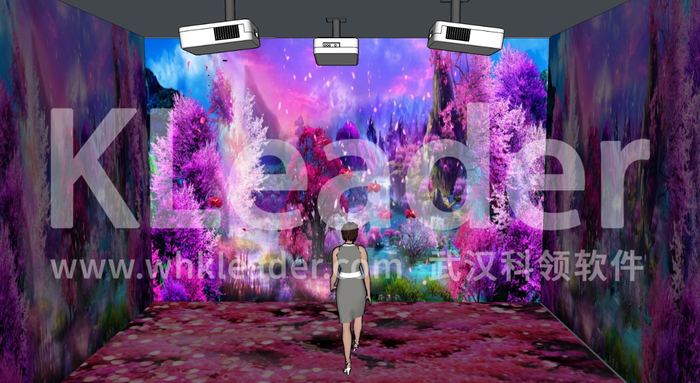 Installation & after-sales service
1.1 year warranty for hardware&components
2.Provide the specification of machine, to teach customer how to operate the machine;
Send photos and video to customers for reference;
3.Door-to-door service need extra charge!
Product attribute

keywords:interactive projectors 3D virtual cave holographic immersive roaming customization effect dynamic digital art augment reality ,interactive projectors 3D virtual cave LED display indoor holographic immersive augment reality virtual roaming customization effect,3D virtual cave, holographic 3D projectors, interactive projectors, virtual interactive , Virtual roaming customization effect, immersive 3D projectors